Coronavirus and Racism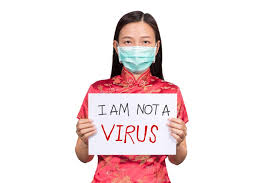 COVID-19, or more commonly known as Coronavirus, has become a worldwide pandemic, spreading to more than 210 countries according to the World Health Organization as of April 27. The population has been warned to avoid large crowds and wash hands regularly, but a little soap and water has failed to protect Asian communities against racist attacks and false information being spread. 
On February 24, 23-year-old Singaporian student Jonathan Mok was allegedly attacked while walking down Oxford Street in central London. The cause of the attack was not that of the everyday muggings that occur in London, but a hate-filled, racist mindset. Mok claims that the attackers said "We don't want your coronavirus in our country", before continuing their attack. 
As if physical violence isn't bad enough, Asisn Americans have been facing backlash that can affect their families and livelihood. Asisn owned businesses have seen a significant drop in customers and income, as seen with New York resident Jing Fong. Fong is the owner of a popular dim sum restaurant and claims to have lost 50% of business and close to $1.5 million in revenue.
Although official organizations such as the Center for Disease Control (CDC) and World Health Organization have repeatedly said that race has no effect on the virus, the truth is that some people feel lost and confused during this time, and need someone to blame. Like it has many times in our history, the blame has fallen on innocent Asian people doing their best to survive just like the rest of us.