Spring Sports Recap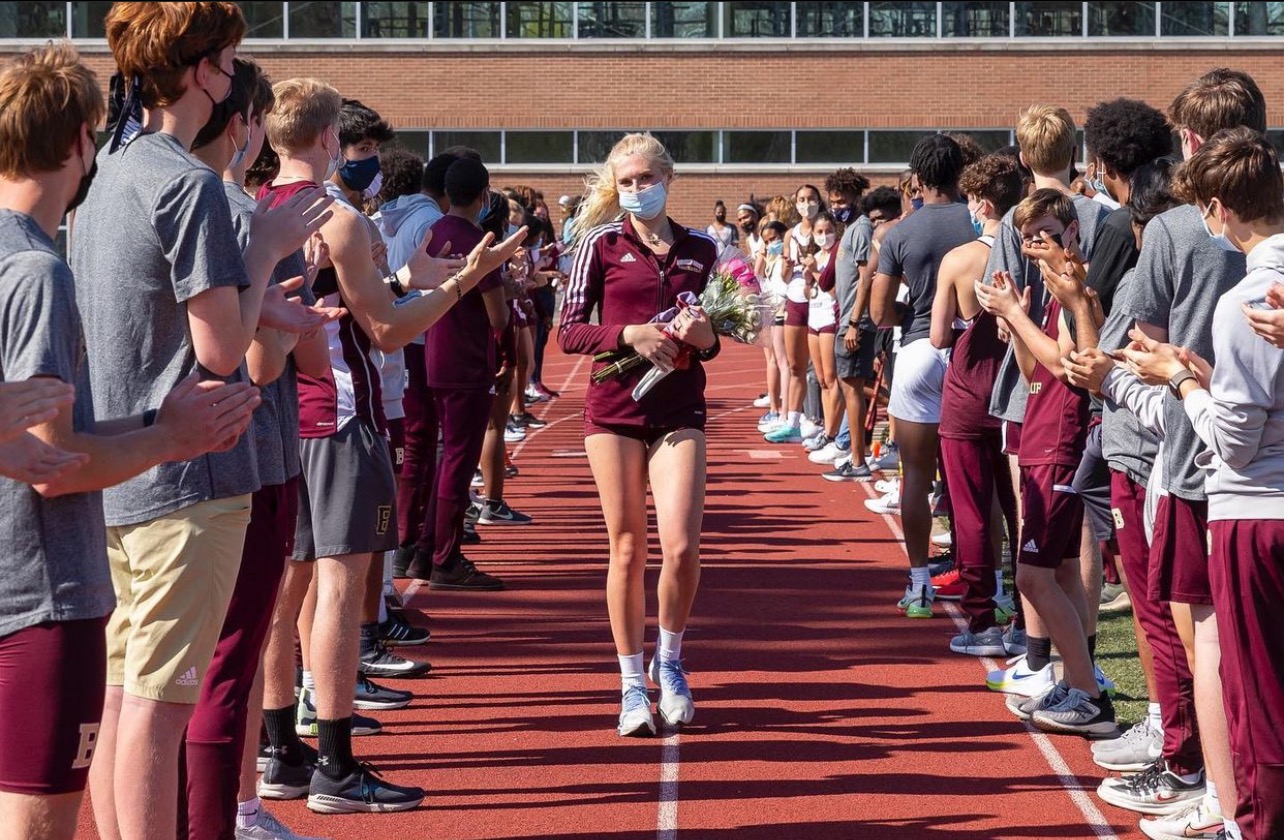 When thinking about high school sports, many people think of keeping a consistent routine or creating friendships on the field, but one thing that does not come to mind is what happens when the season is taken away. Last spring all of the spring sports got cancelled, and many athletes had their seasons taken away from them. This year, all of the athletic teams at Brebeuf have gotten the opportunity to compete in their seasons safely. This year of sports has been very special especially for the spring athletes since they were unable to compete last year. The Spring sports season has been very exciting and full of different emotions for Brebeuf students.
"The season has been going very well so far. Last year I missed out on a lot of bonding with teammates and working with coaches that would have made me a better athlete. This season is special because I'm seeing a lot of progress and I'm working to get the results that another year of track would have provided", says junior Jeremiah Jackson.
The spring sports season has been extra special for the Brebeuf freshmen and sophomores since it is the first high school sports season that many of them have gotten to participate in.
"Baseball season is going very well considering I missed my freshman year of high school baseball. It's special to me because I think we have a really good chance to win state this year with the talented upperclassmen we have leading our team", says sophomore Jayden Ohmer.
Freshman Ben Hutchinson reflects on his first volleyball season at Brebeuf,
"Right now we are 7-7 and looking for some wind the rest of the season. We have a very strong freshman class, and with time and development we are building our program. I think this year is super special because of how close our team is", Hutchinson said.
This spring season is extremely important to the senior class since many seniors missed out on their sports season last year.
"This softball season is especially special to me because it's my last year here. I really want to make a positive impact on the team, the girls, and the program before I leave", says senior Sophie Weber.
"Since everything was canceled last year, we had a lot more work to do since a lot of us do not play softball outside of the Brebeuf team. But, everyone is putting in the effort, and we're having fun doing so, so I see some dubs in our future", continued Weber.
When reflecting on her senior season, Maddie Mcgloin said,
"Track season has been special most saliently for the reason that we were blessed to even have a season, considering last year's circumstances with Covid. The cancellation of the indoor season this year gave most of my teammates and I the motivation to make the outdoor season that much better. I'm extremely proud of what we've accomplished as a team this year—especially the family-like essence of our team within such an individual sport as track can be".
"Thinking back to when I was a freshman who worshipped the seniors, standing on the other side of that narrative challenges me to be grateful for every practice and every meet we have together as a team. Coach Hamlett and Coach Souza have made it easy for me to fall back in love with track during this 8th and final year of track of mine, as bittersweet as that is", continued Mcgloin.