Maroon Day Group 5 learns about thrill of writing for Arrow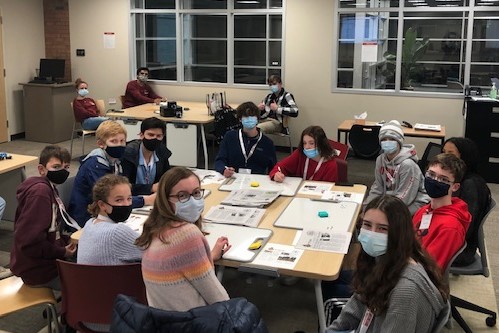 Eleven students from Central Indiana middle and grade schools attended Maroon Day at Brebeuf Friday night.
Memberes of Group 5
attend six different feeder schools from around the area.
Students said they are looking forward the classes and clubs and activities. They also are interested in participating in sports and being part of a larger school community.