Lord of the Wings
Fried chicken for the soul
As a southern man, my Grandpa prides himself on his fried chicken. Twice fried, crispy on the outside, moist on the inside, french fries on the side, and absolutely no sauces (Chick-fil-a sauce is a sin). Fortunately, his love of fried chicken (along with his strong opinions) has been passed down to me. 
However, some things have changed down the family line. Unlike my grandpa, I am a midwestern woman, so naturally ranch is going to be present no matter what the main course is. That being said, I am also my mother's daughter, so I am a sauce girl through and through (sorry Grandpa). 
Besides that mortal sin, my grandpa and I share the same requirements for a good piece of fried chicken.
Growing up in the Cane's capital of America, Columbus, Ohio, I was accustomed to good fast-food fried chicken. Then I moved to Indiana. After mourning the loss of having a Canes in the immediate vicinity, I was on the hunt. The ultimate journey of fried chicken: The lord of the Wings. 
I started my perilous journey in the Michigan road shire at a fan favorite, Zaxby's. "Knock off Canes"' is a term put politely as everything from the menu to the wall decor represents a lesser version of the fan-favorite. For $8.99 I got four "Chicken FingerzTM," Zax sauce, and Cringle fries. Not to mention Texas Toast, plus one 1 point for Texas toast. That's about where the points stop coming.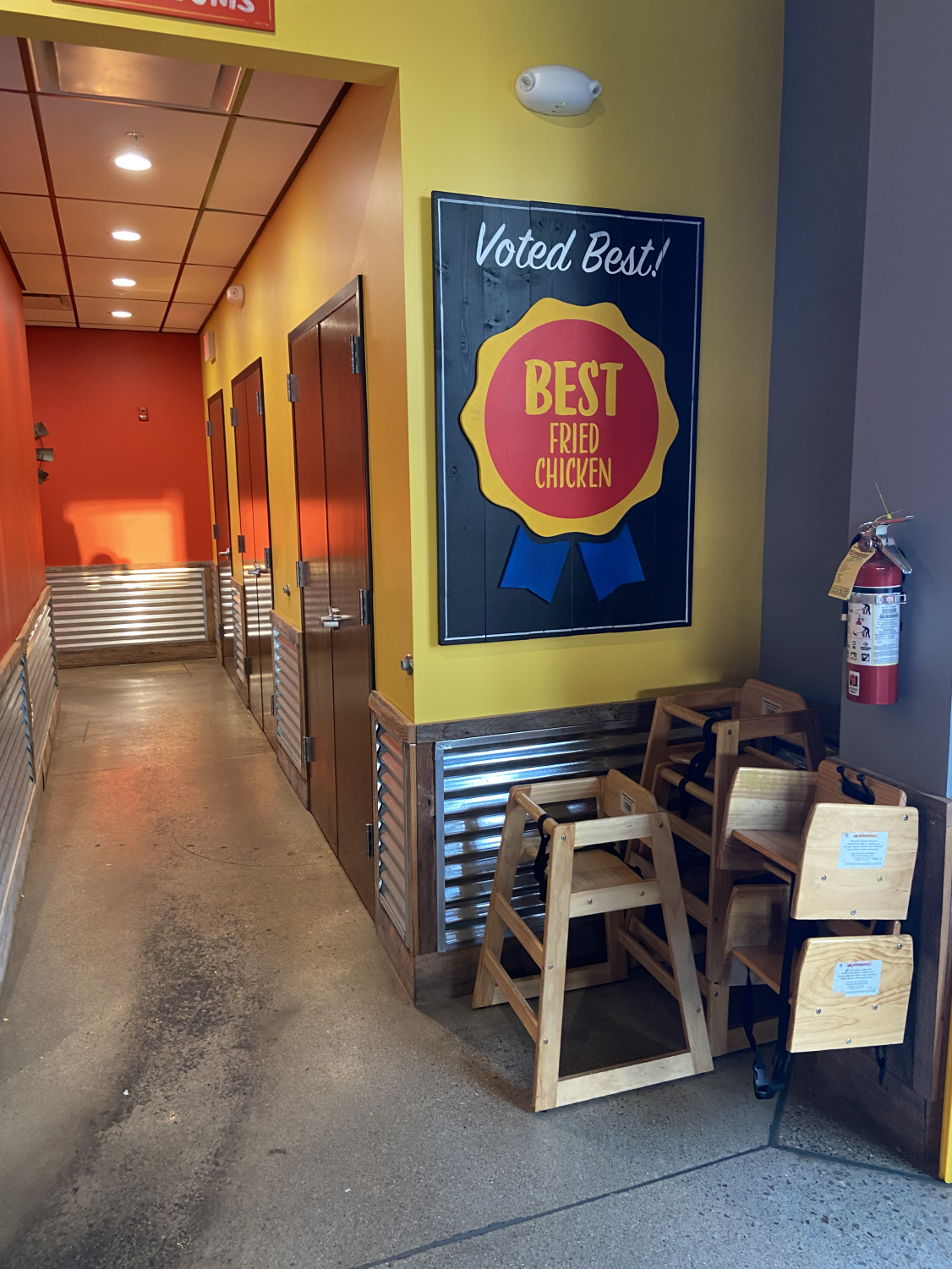 I'm sorry to all of the Zaxby lovers, but that chicken was drier than the Sahara, minus 4 points. As a sauce girl I appreciated the Zax sauce (plus 2) and the ranch was a nice addition (plus 1⁄2). That being said, it was quick and easy and for 9 dollars I enjoyed my meal. 
Is it the one fried chicken restaurant to rule them all? No. Is it the Arby's of fried chicken? Also no. After racking up a grand total of -1 ½ points, I give Zaxby's a 6/10 (don't ask about my points-grade conversion) for affordable familiarity that comes with a cost in quality. 
After a long trek through the Misty Mountains of Carmel, we have arrived at our second and last location: Joella's Hot Chicken. Also similar to the inside of a Canes, the fast-food eatery provides a familiar feel while providing a fresh take on southern fried chicken. When it comes to hot chicken, the name does not mess around. Joella's offers a variety of heat levels ranging from "Southern (no heat)" to "Fire-in-da-hole (Wavier Worthy)," truly a fried chicken lover's dream. 
Those are the exact words I would use to describe Joellas. For a grand total of $12.25 I got two jumbo chicken tenders "Ella's Fav" with parmesan garlic fries, Joella's signature sauce and of course, ranch. Twice fried, crispy on the outside, moist on the inside, great flavor, and great fries: plus 20 points. A very solid 9/1o (minus one for giving Tyler Galle 23' bad food poisoning).
The one chicken place to rule them all, the wing of power, say what you want,  Joella's Hot Chicken was the clear winner of the Lord of the Wings.