Officer Higgins retires
After 5 years of serving Brebeuf, resource officer retires
Everyone sees Officer Dawn Higgins at the front desk first thing Monday morning, walking the halls, or patrolling the parking lot.
After her retirement from IMPD, she was hired by Brebeuf in February 2018 as a resource officer. Higgins helps traffic flow during dismissal, watches over our school during the day, and works with the grounds workers to get round and check on the school.
In her retirement from Brebeuf, Higgins says, she is going to expand her hours of her side business that allows her to work from home the majority of the time.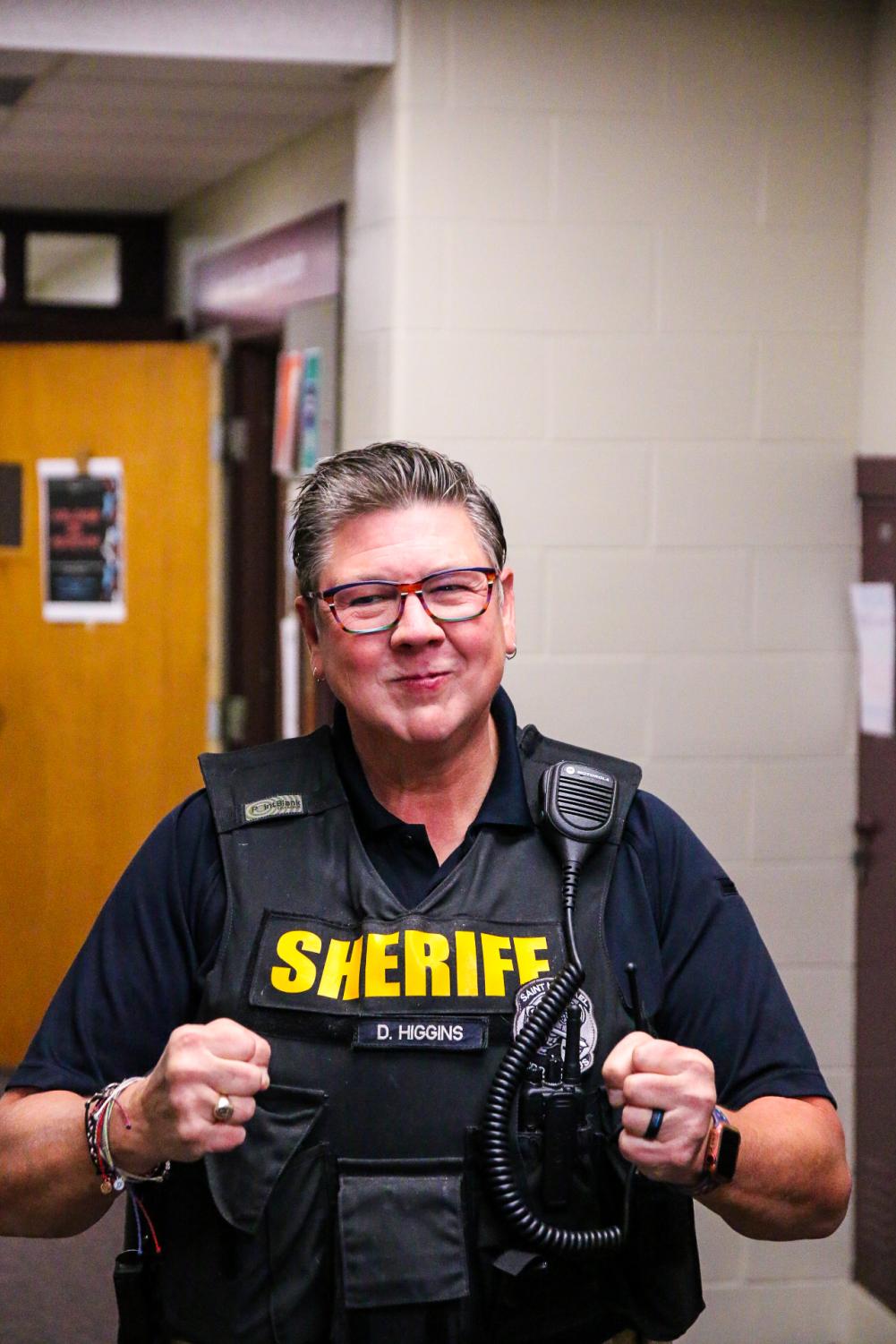 Brebeuf has always been accommodating of her schedule, she said, but now she wants to expand her part-time work further and watch it grow.
Higgins' favorite part of Brebeuf is all of the people who have worked here over the years. The staff has always been supportive, she says, and the students make the job worth it.
Thank you, Officer Higgins. You will be missed by both the staff and the students of Brebeuf.