The Criticals bring eclectic energy to Hi-Fi
Nashville based-band speak on future of music and more following live performance
A new age of entertainment is undeniably beginning, and on the frontlines are artists redefining what music is and what it has to be. The Criticals embrace and embody this reality, bringing a fresh new sound to rock.
The group, which played recently at Hi-Fi Lounge in Fountain Square, was formed in 2018 by Cole Shugart and Parker Forbes, with David Michael Meadows (bass), J. Rudolfo Rosas (guitar), and Tyelen Gibbs (drums). This band was unforgettable. 
The Hi-Fi Lounge is known in the Indy music scene for hosting local groups, but it's also widely remembered as the venue that brought in iconic artists such as  Portugal The Man, K. Flay, BØRNS, Lucero, and Margo Price.
With a capacity of 195 people, the venue is small, but rather than feeling crammed, the close quarters provide a unique opportunity for connections between audience members and artists. I have attended many concerts at Gainbridge Fieldhouse and Old National Centre, and have never experienced the collective effervescence of artists and fans sharing one wavelength until now.
In simpler terms, the vibes were just good. Of course, this cannot all be attributed to the nature of Hi-Fi. After all, the venue is only as good as the band.
After the crowd got warmed up with the sounds of local opener Joshua Powell Music, the Criticals took the stage.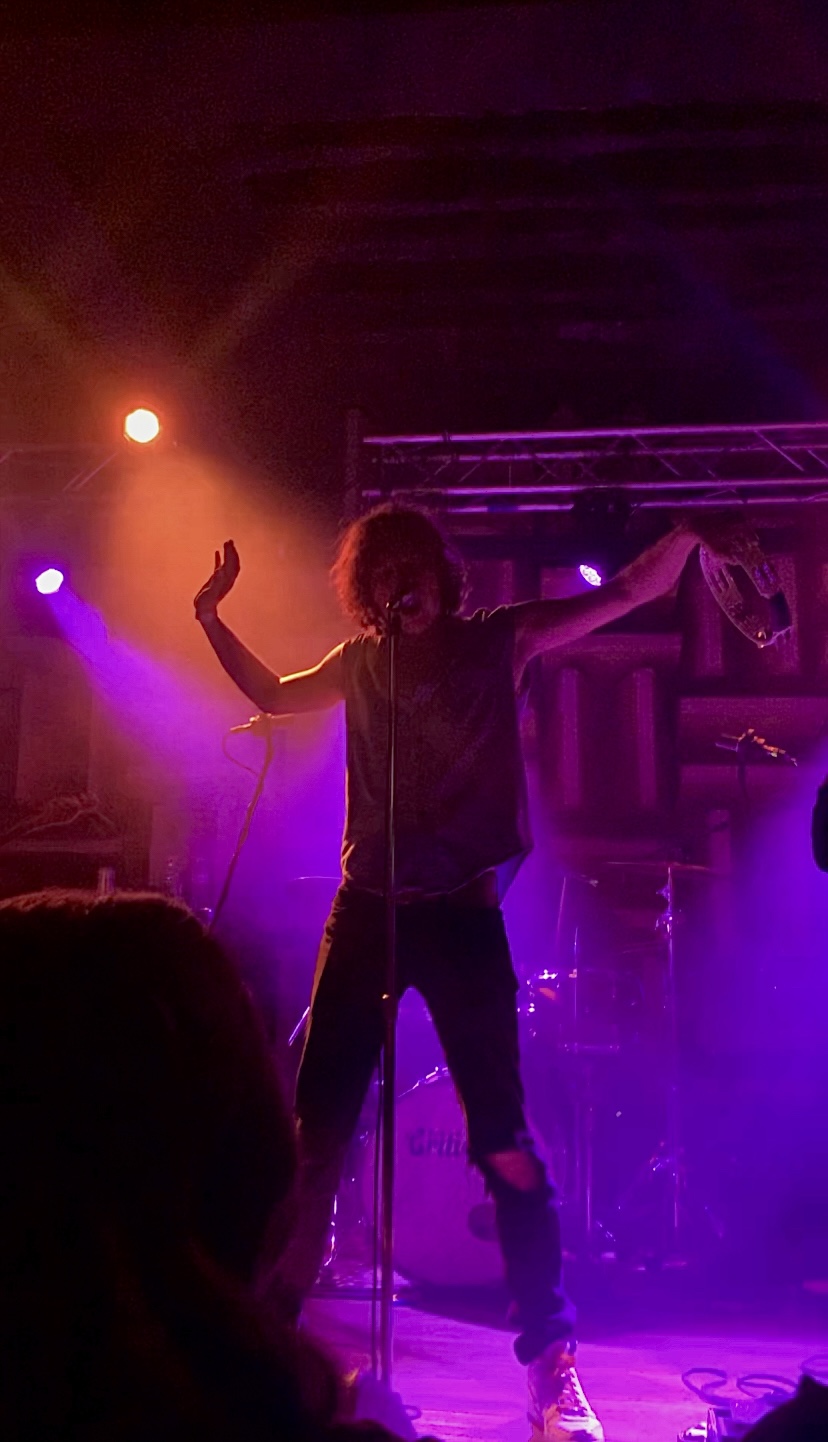 From the get-go, the group established an aura onstage that can only be described as cool; the friend group in high school everyone wants to be in, those people you just can't seem to take your eyes off of. 
This presence captivated the audience immediately, and it was quite clear that all of us were in the palm of their hand from start to finish.
Lead vocalist Parker Forbes kicked off the night with the Criticals' latest single, "The United States of Chemicals," displaying a voice similar to other leading rock-genre singers being in the lower register, but distinctly unique in the quality of voice.
Many rock artists adopt a raspy, edgy tone that allows for power and volume, but limits the ability to have variety in songs. Forbes could not have been more different. Throughout the show, he went from heavy-metal screaming in "Under Your Nose" to an upper register indie pop cadence in "Izzy" with ease. 
This duality also applied to lead guitarist Cole Shugart. Leading the rest of the band in following the mood of each individual song, Shugart never once let his guitar get in the way of his performance value.
Jumping around, engaging with the audience on more than one occasion, and maintaining a cohesive sound with the array of other instruments somehow seemed to be a cakewalk for the musician. 
After a show filled with an array of songs such as their most popular hit, "Treat Ya Better," followed by others like "High Life Clinic," "1952," "Talk Now,"  and faithful cover of "Should I Stay or Should I Go" by the Clash, the band came back for not one, but two encores. At the end of the night, the audience was left with hoarse voices and a buzzing energy. 
The Criticals represent a trend in music, which in essence is defying trends. "I think that genres are kind of dying," Shugart said during an interview after the show.
"I think there's so much cross pollination happening now," he said, "that it just doesn't really matter to really say this band does this one thing. Everybody's doing everything." 
The sentiment is clearly represented in the band's discography, which crosses all lines separating rock, indie, and pop.
"We definitely got the funkier side, just from our influences, and obviously the heavier side," Forbes said. "I think that we all listen to so many different things that it's impossible to narrow it down to one." 
An advantage of a diverse sound is an equally diverse fanbase. The Hi-Fi performance's audience ranged from 18 year olds to middle-aged parents on a date night to older folks who grew up in the earlier days of modern rock 'n' roll (shoutout to the 65 year-old next to me whose headbanging gave the college students a run for their money).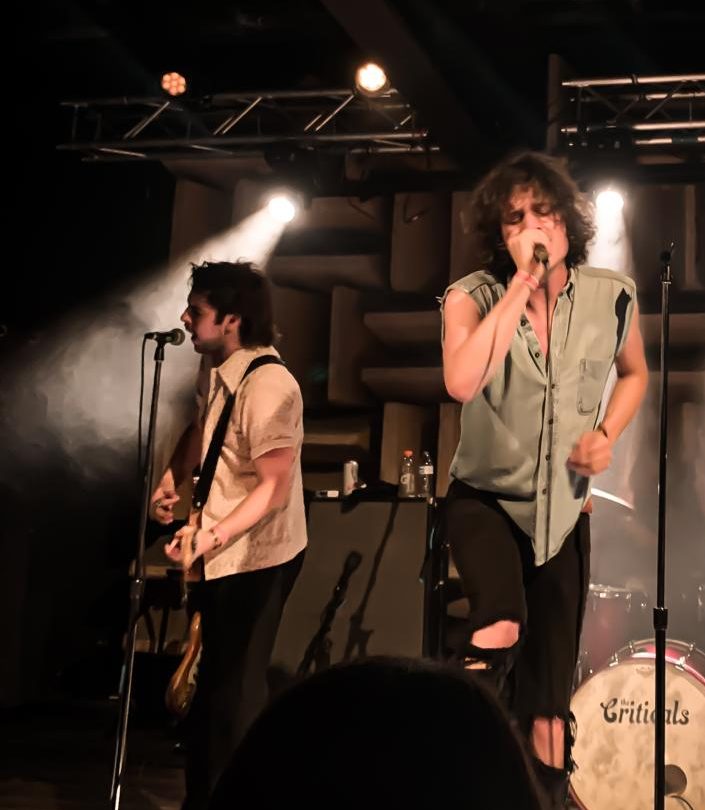 Whatever the circumstances were, each and every person seemed to respond to the music immediately, releasing their inhibitions and just having a good time.
"All of us have to deal with this minutia all the time, whether in school, or whether you have a job," Shugart said. "Then when you come into the room, and you get to listen to music that we create, you just want to forget everything.
"I want everybody to kind of lose perception of who they are, what they're doing. Just be in the moment."
"I just want them to dance, man," Forbes said. "And if they know our songs, cool. If they don't, I don't care." 
If you're hoping to experience the Criticals anytime soon, you'll be happy to hear they're not going anywhere.
When I asked about hopes for the future of the band, Forbes simply stated, "We just want to keep doing this.
Shugart added, "As long as it'll take us, you know? Just playing music for good people."