Talented?
Coffee House, the annual Brebeuf student  talent showcase, is making its long-awaited full  return this spring.
The event made a return from its COVID absence last spring, and its expanded 2023 iteration will occur April 11 during the first PRT and lunch periods. 
According to Art teacher Joe Winhusen, Coffee House was an event created by librarians back in 1990 to try to celebrate poetry month. Soon, the event evolved to give anyone with performing arts talent an opportunity to demonstrate it to the school. 
Although the original librarians who came up with the idea have been gone from Brebeuf for years, Winhusen has helped coordinate it for quite some time. He said that after around 15 years, the original librarians thought it had run its course, and he worked to "keep it going himself." 
In recent years, he has been helped by clubs like the Anime and Guitar Clubs, and this year it is sponsored by Brebeuf Vocal Ensembles with choir director Matthew Tippel.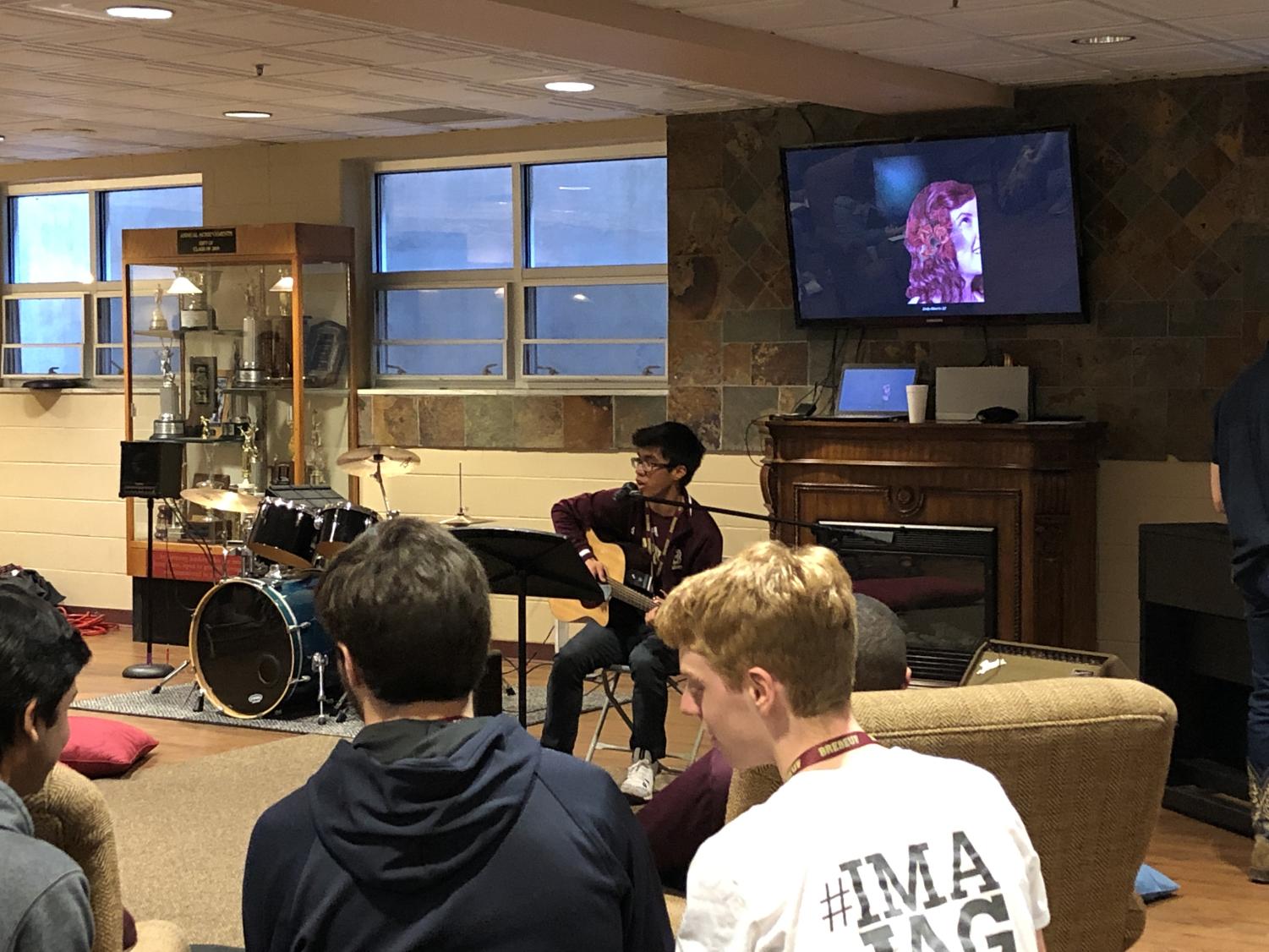 Tippel says he is excited for the event, referring to it as a "midday open mic night." 
Some examples of talents that could be showcased are singing, playing an instrument, reciting poetry, or even performing a skit. Links to sign up will come out beforehand, which will allow anyone in the school to sign up for a five-minute slot to perform. There will be 20 open slots to sign up for, and everyone else will be put on a standby  list.
The show takes place in the Student Commons. The space will be rearranged with a large number of chairs in a u-shape facing the stage area in the center, just in front of the fireplace.
If you've ever been to Coffee House before, you know it can get really crowded in the Student Commons during the show, and that can make it tough for audience members to see what's happening.  Plans are underway to show the performances on a big screen in an overflow room.
The event will be emceed by some of the most famous voices at Brebeuf. William LaMaster '23, Ian Plaskoff '23, Alice O'Brien '23, and Cecilia Stuart '23, all members of the choir, will be "hosts" for the event. 
Most importantly, there will be a barista service. Although students will have to pay for their drinks, tea, coffee and hot chocolate provided by A Cup Above will be available for $1 per cup. Free cookies will also be provided for the audience to enjoy.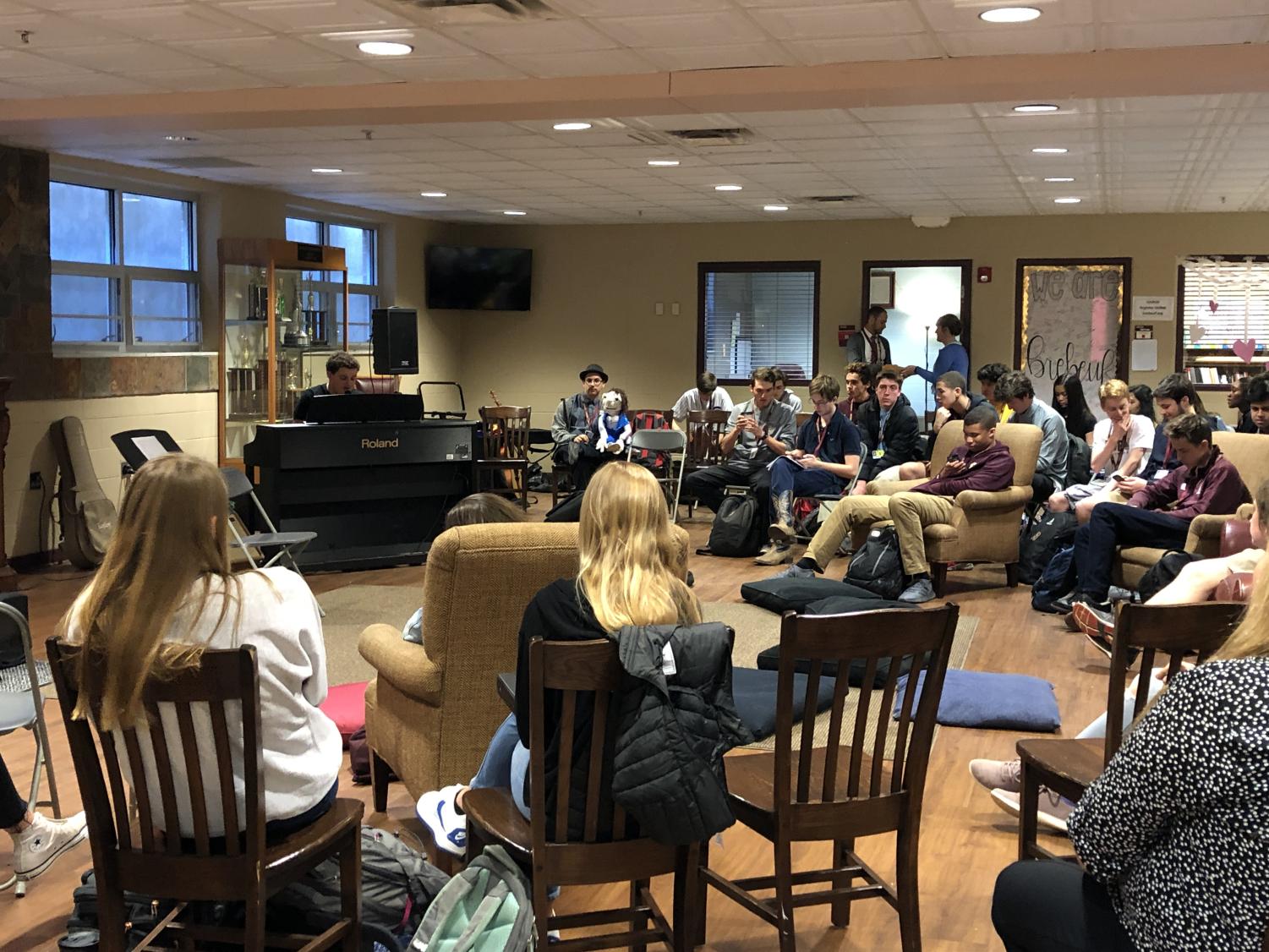 If the event is as successful as past years, Tippel said, organizers are discussing the possibility of adding events in "fall and spring, or maybe multiple nights." 
Make sure to come out to the event April 11 during the first PRT and lunch.