Just as we all thought the North American leg of the Eras tour was finished, a mastermind with the name of Taylor Swift announced that she will return to North America and perform in Miami, New Orleans, Indianapolis, and Toronto in the fall of 2024. Gracie Abrams will be opening for Swift during all 15 Shows. The last time Swift came to Indianapolis was six years ago for the "Reputation" tour which explains the excitement and the rush for everyone in Indy to get tickets.
Brynn Peterson, class of  2027, shares that she has been to the Eras Tour in Los Angeles but is even more thrilled to have Taylor in her hometown and in a place where she can go to the show with her friends. Peterson also mentioned that she never thought she would get tickets to one show nevertheless, two shows because of the high demand and rising platform of Swift's fan base. As a result of the announcement of the second leg of the North American Eras Tour, NBC Chicago shares that over 3.5 million people pre-registered for Taylor Swift's ticket presale. The majority of the people who pre-registered got waitlisted. Peterson registered on 4 separate accounts and didn't end up receiving a code. Peterson also shared that she only knows 3 people who received a code and two of those people didn't have enough time to select tickets.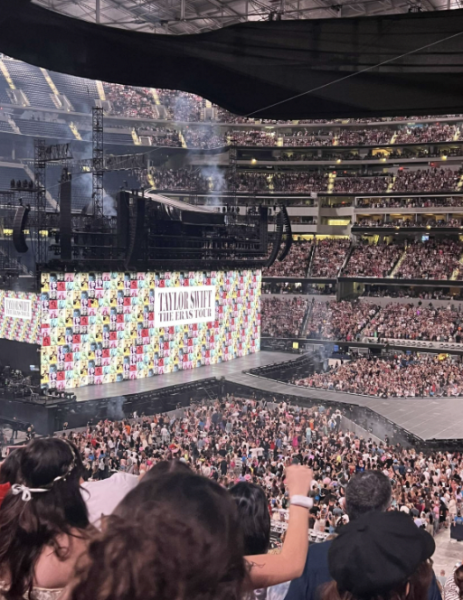 One recurring issue that comes along with the Eras Tour being in Indianapolis is that many fans will do whatever they can to get tickets even if the show isn't in their state. Social Studies teacher Taylor Amberger visited Nashville to see Swift perform in Nashville on nights one and two. Amberger shares that she has no problem with people outside of Indiana getting tickets here and that they should get tickets before there aren't any left. Many fans think Swift has some tricks up her sleeve and may announce an album rerecording or even a new album while on tour in North America. Amberger hopes that there will be a surprise announcement in Indy but thinks that Swift correlates her surprises to certain places. Noting this, Indy probably isn't one of them. 
Many Fans of Swift are unable to get tickets at this time due to the ticket prices. Business Insider shares that the average second market price of tickets is $3,801, and that's just for one person! Amberger states," The tickets are a bit expensive, but once you go, you realize that you get your money's worth and the show is life changing." Amberger is also surprised that Swift isn't charging more due to her large platform.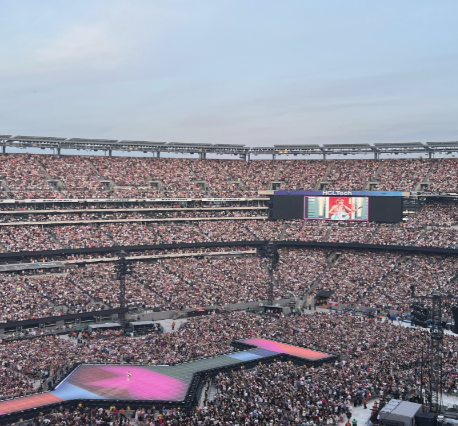 One Brebeuf parent, Beth Rogers, went to the Eras tour in Cincinnati and thinks that everyone should definitely go and buy tickets if they can. Rogers also believes that the ticket prices are insane but are worth it in the long run. Rogers says, "There's such a demand and a need for people to get tickets so that raises the prices. The demand makes other ticket places sell their tickets for way too much money."
Taylor's shows are a long way away so Swift is bound to have more surprises and announcements for fans in the near future!